As you all know by now, my Kickstarter for The Best of Little Red Reviewer did not fund.  Of the $5000 I was asking for, I was at less than $2000 when the campaign ended.
Those first 24 hours of the kickstarter were amazing! I was a "project we love" on Kickstarter.  Amazing people (you know who you are!) put in $50 or $100 right out of the gate to give me a good start. At work that day, I refreshed my phone incessantly, and didn't know if I was going to happy cry or puke.  The last time I was this excited/happy/nervous for something was the day I got married.
My kickstarter didn't fund, but I had an amazing experience, and more importantly  I have the best, kindest, most supportive friends in the world. All day on February 1st, my phone was blowing up with text messages, e-mails, twitter DMs, and phone calls from my friends saying how sorry they were that the KS didn't fund.  Those messages? That support? People saying how much they cared about me and my project, and saying they hope I try it again? Those messages are worth more than $5000 could ever be worth.
My KS did not fund,  and I am not devastated.  The KS failed, but I did not.
Let me say that again:  I do not equate a kickstarter failure with a personal failure.  There were a lot of things I feel I did right, a lot of things I missed, and about a million things that I learned. I accomplished more than I expected. I have always viewed blogging as a journey, not a destination. The kickstarter was the most interesting, most intense, most emotional rollercoaster place I've ever been! Just doing it was an accomplishment I'm proud of.
Did I want it to fund? Yes.  Was I a little intimidated of what funding would mean, in reality? Absolutely.    Am I a little relieved that the stress is ending now, instead of months from now? Yeah, actually.
Do I still think this is a good idea? Oh hell yes.  Do I have a ton of work to do before I'm ready to go at it again? Oh hell yes.  I'm happy I did the kickstarter, I had an incredible experience. This was quite literally an experience of "what have I got to lose by trying this?" and the answer was nothing, so why not give it a try?
I have  a very long list of things I'm proud of accomplishing, and a rather shorter list of things that I will do differently next time, and a list of things I need to accomplish (some very easy, some more complicated) before I'm ready to go at this again. I won't bore you with the lists, because they are very long. and boring.
One thing I will share with you about what I won't do next time:  I won't run a Kickstarter in January, during a polar vortex. Having a social media presence was made even harder when my daily commute was doubled from crappy driving conditions. What the hell possessed me to do this in freakin' January??
Alright my friends, I have a lot of e-mails and message to return.  I love you all, the public support you've given me these last few months means more to me than you can ever know.  I had described this kickstarter as a viability test: are book reviews viable outside the internet? Are pixels on a screen worth becoming ink on a page? And the answer I got was "not yet".   Which means one day, the answer will be yes.
Until then, it's back to book blogging!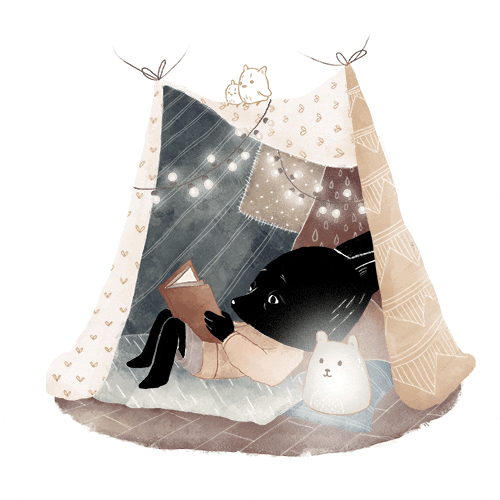 7 Responses to "And the answer is "not yet""